Everyone has seen the wave of ALS Ice Bucket Challenge video's all over social media and even on the evening news. The challenge has gone viral and is raising millions of dollars to help fund research for this terrible neurodegenerative disease.


When Kevin Meehan, Owner of Imperial Cars, Michael Penner, General Manager, JD Daugherty, CFO, and longtime friend and Mendon resident Dick Ferrucci were challenged they gladly accepted and went about planning how they could include the entire Imperial community. What they came up was with a raffle for employees to win the chance to dump ice cold water on them. Everyone gladly responded. Hundreds of raffle ticket were sold and over $700 was raised and donated to the ALS Association (
www.alsa.org
) in the name of the employees of Imperial Cars in Mendon, MA.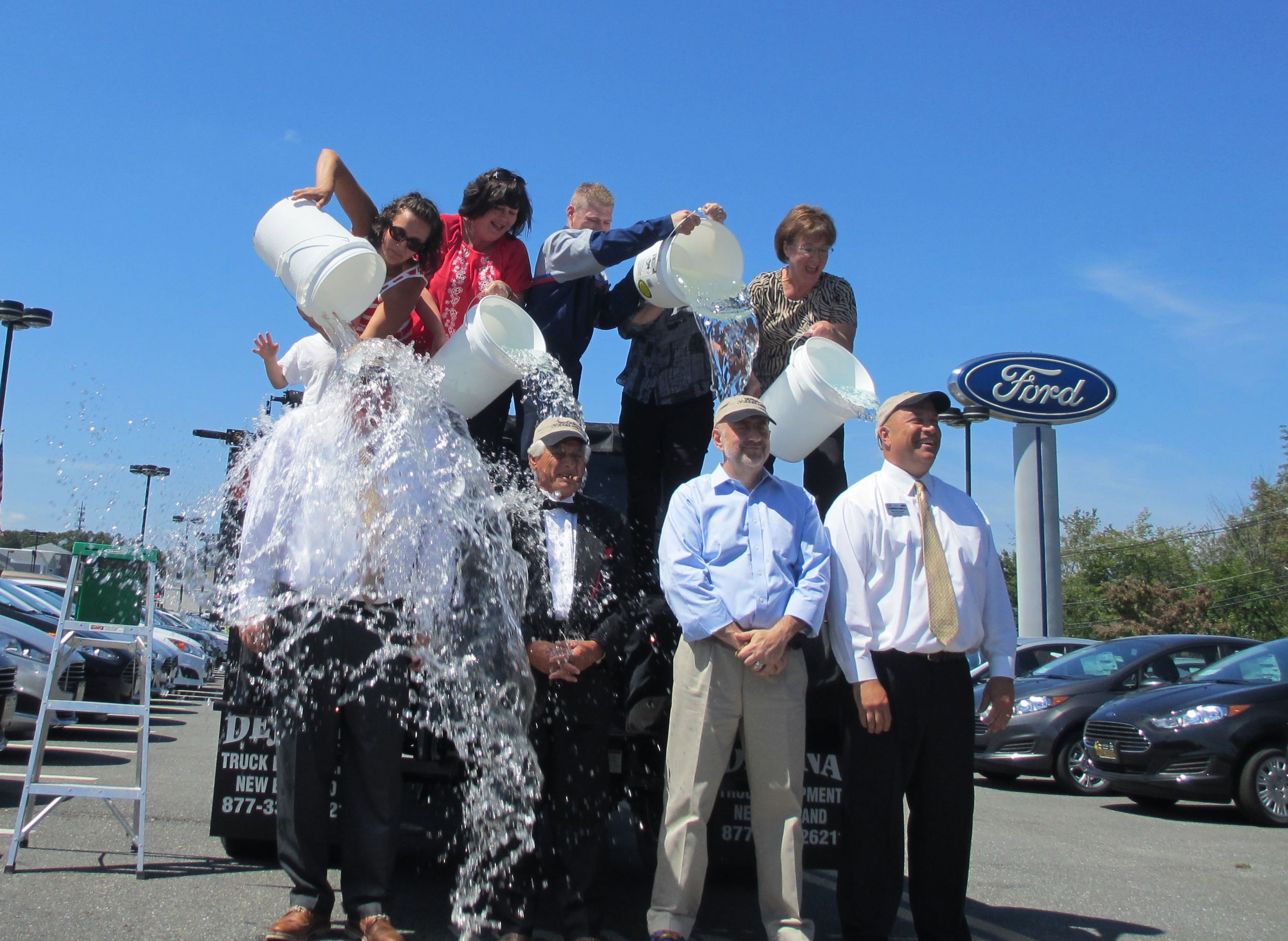 On Wednesday, August 20th employees and the challenge participants gathered in front of the Imperial Ford store. All cheered as our front end loader came around the corner with the bucket full of water and an F-350 dump truck was moved into place to serve as a platform. Ice was loaded into all the buckets including the very large bucket on the front end loader. Then the fun began. The raffle winners took their spots in the back of the dump truck with their 5 gallon buckets full of ice water. On the count of 3 they inflicted a through soaking. After cheering from the crowd, Kevin, Mike, JD, and Dick moved under the carefully positioned loader bucket and a cascade of frigid water rained down upon them to the delight of the onlookers.


The ALS Ice Bucket challenge is a great way to raise awareness about this terrible disease and fund much needed research for therapies to help the afflicted and work toward a cure. If you'd like to learn more about ALS or make a donation, we encourage you to visit the ALS Association website at
www.alsa.org
.