The 2019 Ram 1500 isn't just another iteration of an already popular truck. This newest model delivers a complete redesign that fashions that this market favorite into a more attractive and more powerful model.
With options for a 305 horsepower V6 and 395 horsepower V8 engines, it can deliver a maximum towing capacity of more than 12,000 pounds. Coupled to an impressive level of fuel efficiency, it delivers a robust driving experience that's easier on your wallet at the pump.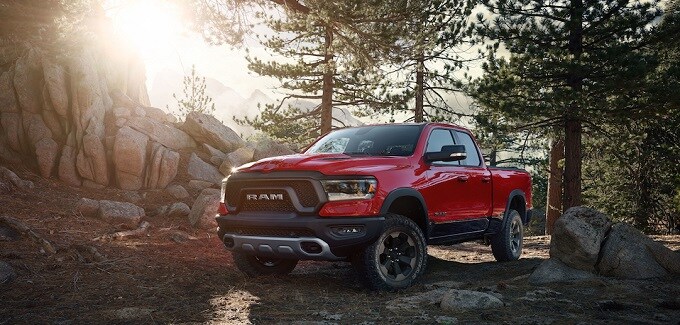 Beyond just performance, though, the newest Ram 1500 also ranks as one of the best trucks on the road for drivers with families. In fact, at the most recent edition of its Family Car Challenge event, the Greater Atlanta Automotive Media Association chose the 2019 Ram 1500 for some rather honors. It won both the Best Family Truck and the Best Family Car awards.
"Our members were impressed with Ram 1500's combination of technology, functionality, drivability and family-friendly features," said GAAMA president Daryl Killian. "It's only fitting that the all-new 2019 Ram 1500 won our top overall award given how the 2019 Ram 1500 is loaded with well-thought-out features that are important to families: segment-leading fuel efficiency, impressive ride quality, clever storage solutions and a comprehensive infotainment system."

Whether you're for a tough-as-nails work truck or need something that can carry the whole family, the new Ram 1500 is equipped to handle all it. To learn more about everything it has to offer, get in touch with us at Imperial Cars. The staff at our dealerships would be more than happy to answer all of your questions and help you get behind the wheel of a new truck that suits you and your life.