People drive SUVs because they want a vehicle that can do more. They want something that carries more people and cargo, handle bigger tasks, and keep them safer. Drivers who buy compact SUVs often want the same thing, just in a smaller package. Too often, they're let down by the compromises they're made to make.
When you drive home in the 2019 Jeep Cherokee, compromise is a word you can forget.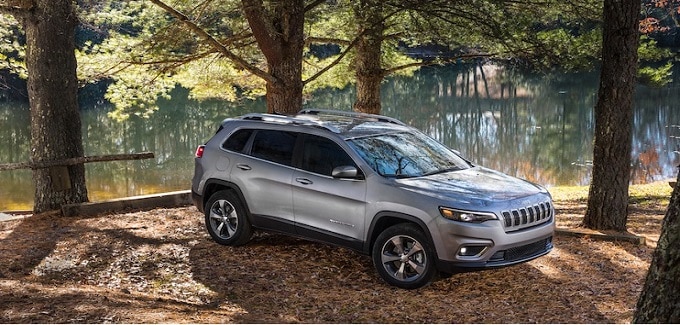 Benefiting from a significant redesign, the newest Jeep Cherokee offers a comfortable five-seat experience that delivers much of the same space, comfort, and versatility that you'd find in a larger SUV.
Drawing design elements from its larger siblings, it looks more firmly "Jeep." Its powertrain options likewise guarantee you'll enjoy the robust driving experience that's often missing in many of its other compact peers. At its best, with a 2.0-liter turbocharged inline-4 under the hood, you'll enjoy an impressive 270 horsepower and 295 pounds-feet of torque.
Its performance only gets better if you invest in the off-roading centered Trailhawk trim. Designed to implement a variety of design and technology tweaks, it's a compact SUV that can tackle everything from rough roads and bad weather to no roads at all.
If you've been unsatisfied with other compact SUVs and want something that can offer a higher level of performance, consider taking the 2019 Jeep Cherokee for a spin. We can set you up with a test drive at Imperial Cars. The friendly staff at our various locations would also be happy to answer questions you have about the Cherokee or the rest of our Jeep options and new vehicle lineup. Don't hesitate to get in touch with us today.