CONTACT OUR GENERAL MANAGER!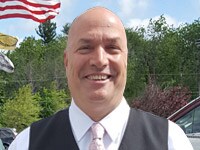 The Imperial Car dealerships have evolved into an incredible, destination based car dealership focused on providing the best car  buying experience possible. The moment you drive onto our lot  you  know that we are very serious about what we do. We need  you, our valued customers, to share your experience and let us know how we are doing.
      Please share your experience with us, good or bad. Whether you were here to buy a car, get service, or pick up parts, I want to know. The input you provide is essential in helping Imperial better understand your needs and  improve the customer experience. I want to make sure that every  employee is doing his or her part to make your experience the  best it can be! You can fill out the form below, email me at customercare@imperialcars.com or call me at 508-473-3100 and ask for me.
    So please, let me know and myself or a member of my team will respond promptly to your feedback.
Thanks,
Michael Penner
 Contact Our GM
* Indicates a required field