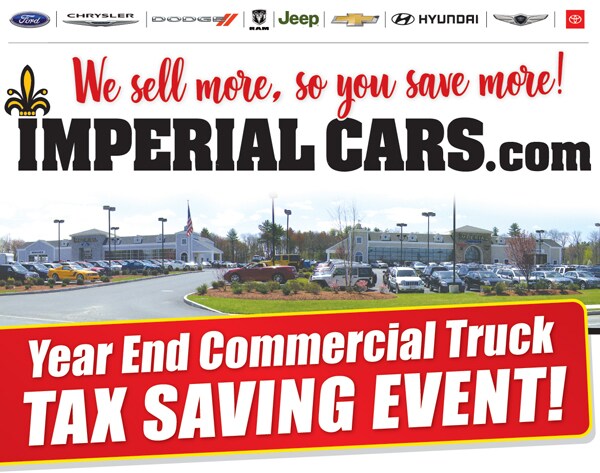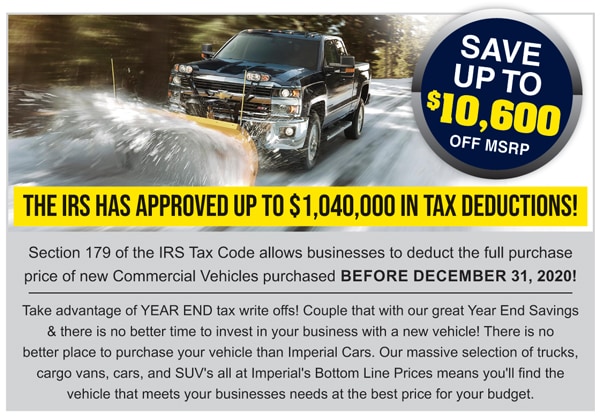 Section 179 of the tax code allows businesses to write-off up to
$1,040,000
of qualifying new or like new vehicle purchases made before December 31, 2020.  
Couple that with our great Year End Savings and there is no better time to invest in your business with a new vehicle!   
There is no better place to purchase your vehicle than Imperial Cars.  Our massive selection of trucks, cargo vans, cars, and SUV's all at Imperial's Bottom Line Prices means you'll find the vehicle that meets your businesses needs at the best price for your budget.
Hurry in for best selection and to insure your purchase is in place and complete before the December 31, 2020 IRS deadline!